Win a Carlos Vela Signed Jersey thanks to BODYARMOR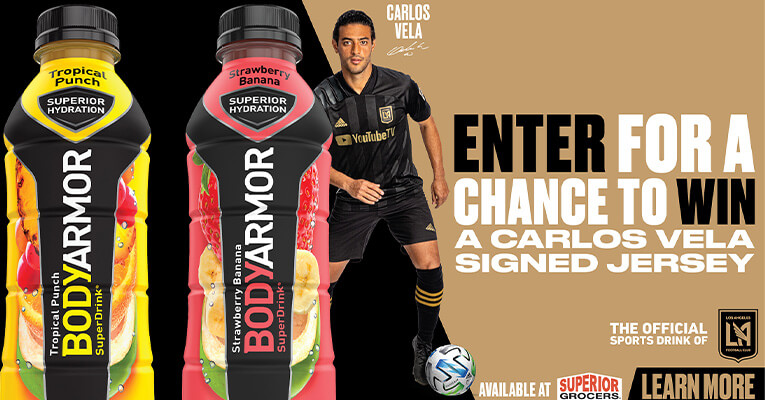 Enter below and watch Mega DJ Sandra Pena's exclusive interview with MLS MVP Carlos Vela for a chance to win a BODYARMOR Carlos Vela Signed Jersey Package! Includes a signed Carlos Vela Jersey, a BODYARMOR Custom Bottle, (5) Cases of BODYARMOR Sports Drink and a BODYARMOR Workout Kit (Shirt, Towel, Squirt Bottle, Hat, Draw string Bag).
Head to your local Superior Grocers and pick up BODYARMOR Sports Drink today!