¡More te regla entradas para CALIBASH!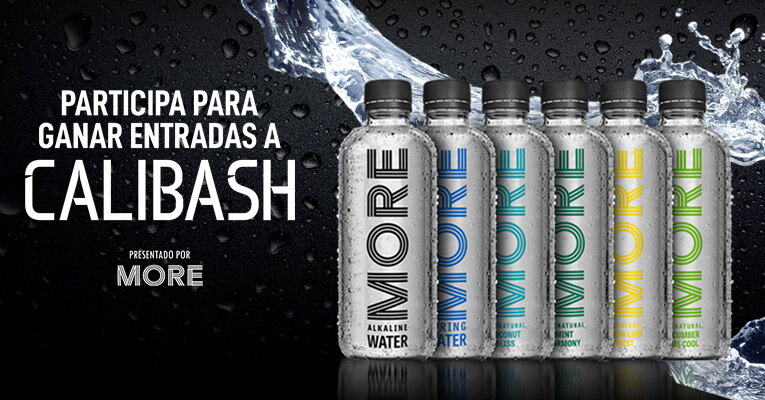 Enter to win a pair of tickets to CALIBASH 2022 Night 1! Thanks to MORE WATER The World's First Spring Oxygenated Water.
At MORE we're all for hydration. We just think water should do more. Our Oxygenated Spring Water boosts your wellness and your hydration, all at the same time.
MORE water…it's what you need.
Deja tu comentario