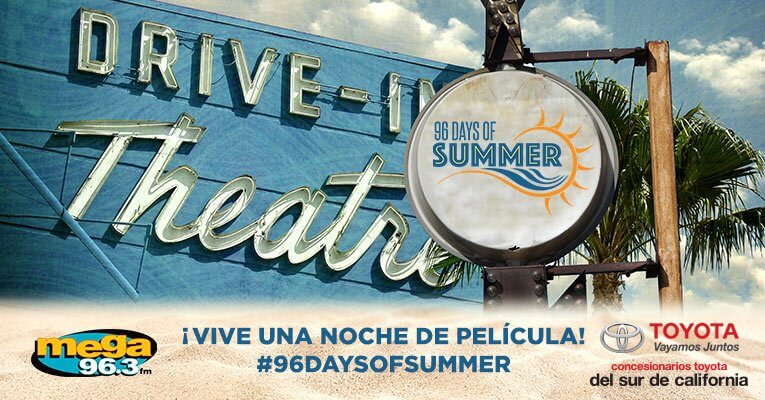 Los 96 Days of Summer de Mega 96.3 fm y Toyota hacen más facil vivir el verano al máximo!
¡Acompáñanos y vive noches de película junto a Mega 96.3 y Toyota!
 07/7/2017
Spider Man Premiere Night,
Paramount, CA.
07/28/2017
Movie Night
Paramount, CA
Turn the summer volume up with Mega 96.3 and Toyota!
Look for the mega squad in the Toyota 4-runner all summer long to win prizes as we hit the streets with Toyota Pop Up Parties con live mega DJ's, Mega Parties, y mucho más! Disfruta el verano con Mega 96.3 y Toyota.
Toyota, ¡vayamos juntos!
- - -
Deja tu comentario
- -