Gana boletos para CALIBASH con Pasadena City College!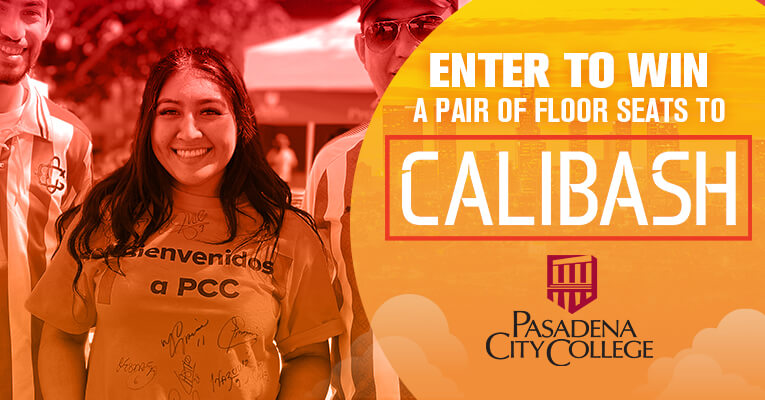 You don't have to break the bank to go to see your favorite artists. Pasadena City College is giving one lucky winner the opportunity to win a pair of floor tickets to CALIBASH 2023!!.  Break barriers at Pasadena City College!
Link: https://pasadena.edu/
ContestPrize:
Prize: Two (2) Floor Seat tickets to Night 1 of CALIBASH at Crypto.com Arena on Saturday January 21st, 2023.
Contest Prize Value:
Approximate Retail Value $600
Contest Start Date :
23 DEC 2022
Contest Start Time:
1PM
Contest End Date:
JAN 18
Contest End Time:
12 AM
Contest Winner Will Be Selected on:
JAN 18 2023
Deja tu comentario