Tavern Takeover With Smoochy!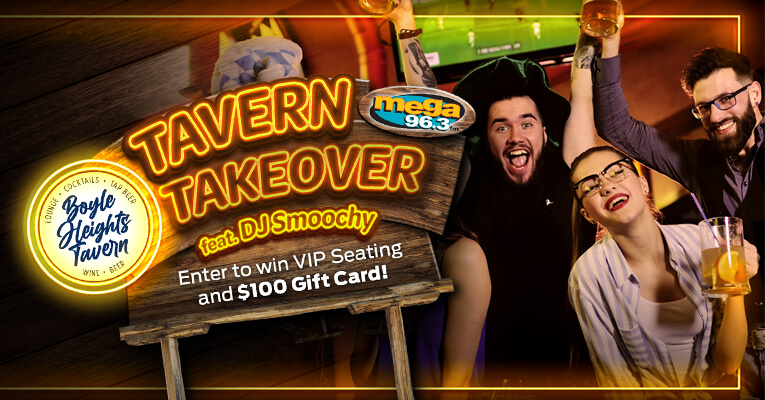 Enter to win a $100 gift card to Boyle Heights Tavern and VIP seating for two on November 10th (5pm)!
Join the Mega Squad at Boyle Heighs Tavern these Thursdays and enjoy watching football, on-site giveaways and more!
3025 Wabash Ave, Los Angeles, CA 90063
10/20      5-7pm
10/27-   5pm.
11/3-      5-7pm
11/10     5-7pm
11/17     5-7pm
12/1  5pm-7pm
Deja tu comentario