In Theaters This Weekend: 2/14
It is all about love at this weekend's box office. 
With Valentine's Day starting off the weekend on Friday, it has given moviemakers the perfect opportunity to launch their films this weekend. 
Not feeling the love bug? Don't worry, there's something in there for you too. 
So whether your Valentine's Day celebration includes a romantic movie or not, here are your options this weekend: 
About Last Night
The classic phrase takes on a new meaning in this modern reimagining of the classic romantic comedy. The film tells the take of two couples as they go from the bar to the bedroom and tested in the real world. It stars Kevin Hart, Michael Ealy, Reginal Hall and Joy Bryant. Rated: R
RoboCop
If you're trying to get away from all the Valentine's Day commotion, this is the movie for you. It is a futuristic film about robot technology, OmniCorp, and their quest to build a part-man, part-robot police officer. OmniCorp is seeking justice after their drones have been used by the military for many years. This action, adventure and Sci-Fi film is sure to keep you on the edge of your seat. Rated: PG-13  
Endless Love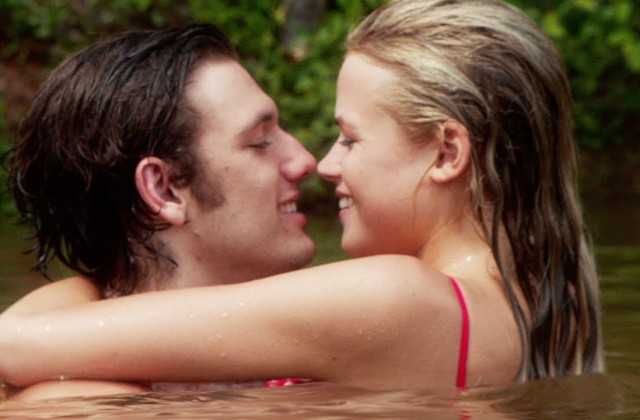 If you want to tell your love that your love for them is endless, this is the movie for you this Valentine's Day. This is the story of Jade and David, who come together and fall in love with each other. However, not without some obstacles. Parents from both sides try to discourage the relationship as Jane is a woman with a limitless career and David is a man with a troubled past. The film will show how they both fight for their love. Rated: PG-13 
Winter's Tale 
Romance and fantasy is what you'll find in this film. It stars Colin Farrell, who plays Peter Lake, a man who breaks into a Central Park mansion and quickly falls in love with Beverly Penn, played by Jessica Brown Findlay. Beverly is dying and he is marked by death by his former mentor. Peter will do anything to save Beverly and their love. Rated: PG-13 
Deja tu comentario
También te gustaría