LA Marathon To Bring Street Closures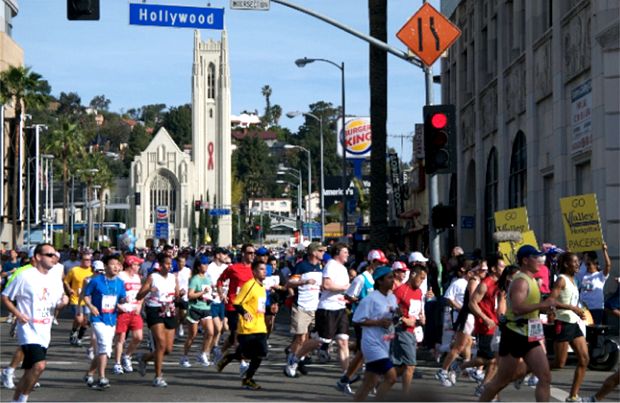 Some of the world's best runners are gathering in Los Angeles this weekend for the annual LA Marathon. 
Besides being one of the city's biggest events of the year, it is also one of the most painful for LA drivers. 
As usual, streets in between Dodgers Stadium and Santa Monica will be closed for most of the day Sunday. 
Street closures are set to begin around 4 a.m. and end until about 5 p.m.. 
If this is already giving you a headcahe, no te preocupes, I'm here to tell you how to get around it. 
Here's some of the street closures: 
Elysian Park Ave will be closed from Dodgers Stadium to Sunset Blvd. 
Broadway will be closed between Cesar Chavez Ave. and Alpine St. 
Santa Monica Blvd. will be closed from Wilshire Blvd. to Sepulveda Blvd. 
San Vicente Blvd. will be closed between Wilshire Blvd. and Ocean Ave. 
Ocean Ave. will be closed desde San Vicente Blvd. y Pico Blvd. 
For more street closures and detailed maps, click here.